ZEUS ARC GTS HUB GOLD CHAMBER - COMPLETE KIT

-

ZEUS

-

ZEUS ARC GTS HUB The Zeus Arc GTS brings back the...

- Product GTIN :

965 -

Product Ref :

965

- Category :

ZEUS

- Price :

197.48

€ - Stock : In Stock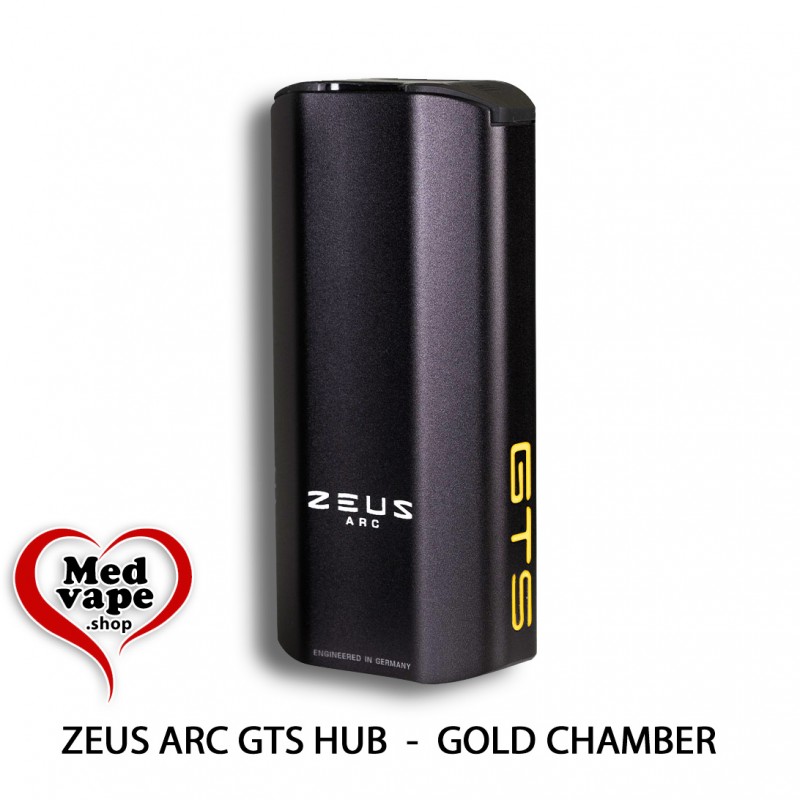  
ZEUS ARC GTS HUB GOLD CHAMBER - COMPLETE KIT
ZEUS ARC GTS HUB
The Zeus Arc GTS brings back the goodness of gold with it's one-of-a-kind gold vapor path and gold chamber.
ZEUS ARC GTS HUB
Brand new mouthpiece and patented Goldsink Technology, the Zeus Arc GTS produces even richer tasting in a convenient and easy to use package. 
The Zeus Arc GTS Hub package is a complete 3rd Generation vaporizer set, that has everything you will need to start vaping right out of the box. 
The included and revolutionary Zeus Xtruder is designed to grind and load 0.3 grams of dry herb seamlessly into an ArcPod, ejecting the pod once full. 
The Hub doubles as a tidy storage space and a tray for easy unloading with the tool included.
KEY FEATURES:

All-in-One Vaporizer Solution
ArcPod Compatibility
Xtruder Included
Zeus Hub Included
Built in ABV Tray
3500mAh Battery
3 Temperature Presets
Goldsink Technology
Gold-Plated Heating Chamber
Haptic Feedback
FEATURED PACKED:
80 Second Heat-up
3 Default Temp Settings (205°C | 215°C | 225°C)
New Mouthpiece Design
Redesigned Vapor Path
Firmware Upgradeable
Hard Anodized Aluminum Shell
Gold Tool
TECHNICAL SPECS:
Manufacturer: Zeus
Battery:  3500mAh
Battery life: 90 Minutes
Heat time:  80 Seconds
Heating style:  Conduction
Temperature:  205°C | 215°C | 225°C
Compatibility: Dry Herb
Warranty:  3 Years Hassle-Free
Material:  Gold-plated Stainless Steel, Zirconia Ceramic, Medical-grade Plastic, Medical-grade Silicone Rubber, Anodized Aluminum
Generation: 3rd Generation
WHAT'S IN THE BOX?
1 x Zeus Arc GTS Hub
1 x USB Charging Cabel
1 x Glass Spacer Screen
20 x Zeus Bristle Cleaners 
20 x Zeus Grime Sticks
25 x Zeus Grime Wipes
1 x  Flow Sink Tool
1 x Loading Tool
Video
Customers who bought this product also bought: