3% THCP BUDS FLOWERS OG KUSH HYBRID 5g.

-

HERO VAPE

-

3% THCP BUDS FLOWERS OG KUSH HYBRID 5g. The lengendary OG...

- Category :

THCP VAPE

- Price :

33.02

€ - Stock : In Stock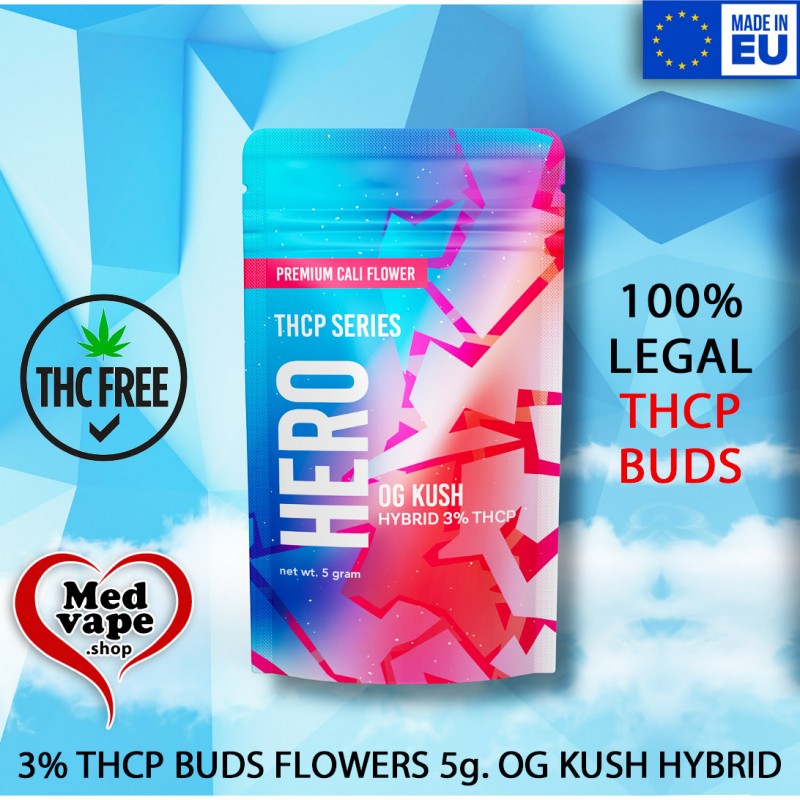  
3% THCP BUDS FLOWERS OG KUSH HYBRID 5g.
3% THCP BUDS FLOWERS OG KUSH HYBRID 5g.
The lengendary OG Kush for the collectors of great taste.
OG Kush boasts a complex terpene profile, offering a gas-like flavor with subtle woody and earthy undertones, dominated by myrcene. Its herbal, citrus, and peppery notes.
3% THCP BUDS FLOWERS OG KUSH HYBRID 5g.
Premium California Indoor dry herb flowers expertly grown in the state-of-the-art indoor greenhouses.
Perfect climate and terroir brings quality and potency that is unmatched in the European market today.
Flowers are directly infused with pharmaceutical-grade THCP and a broad range of minor cannabinoids.
Product Details:
Type:THCP Flowers
Weight: Available in 5g
Crafted from 100% dried Cannabis Sativa L. hemp flowers.
Important Details:
Contains less than 0.0% THC
Premium  hemp flowers, naturally grown.
Rigorously tested by 3rd party labs.
Premium Cultivation in the EU.
Non-GMO, free from harmful pesticides or herbicides.
Notice:
This products complies with Act No. 167/1998 §5.
Intended for the following purposes; industrial, technical and horticultural purposes.
Not intended for direct consumption or smoking.
This products is only for sale to persons over the age of 18 years.
For Collectors only
Customers who bought this product also bought: