THE MIGHTY+ PLUS 2022 STORZ & BICKEL

-

MIGHTY + STORZ & BICKEL The Mighty+ is the long...

- Product GTIN :

988 -

Product Ref :

988

- Category :

STORZ & BICKEL

- Price :

328.88

€ - Stock : In Stock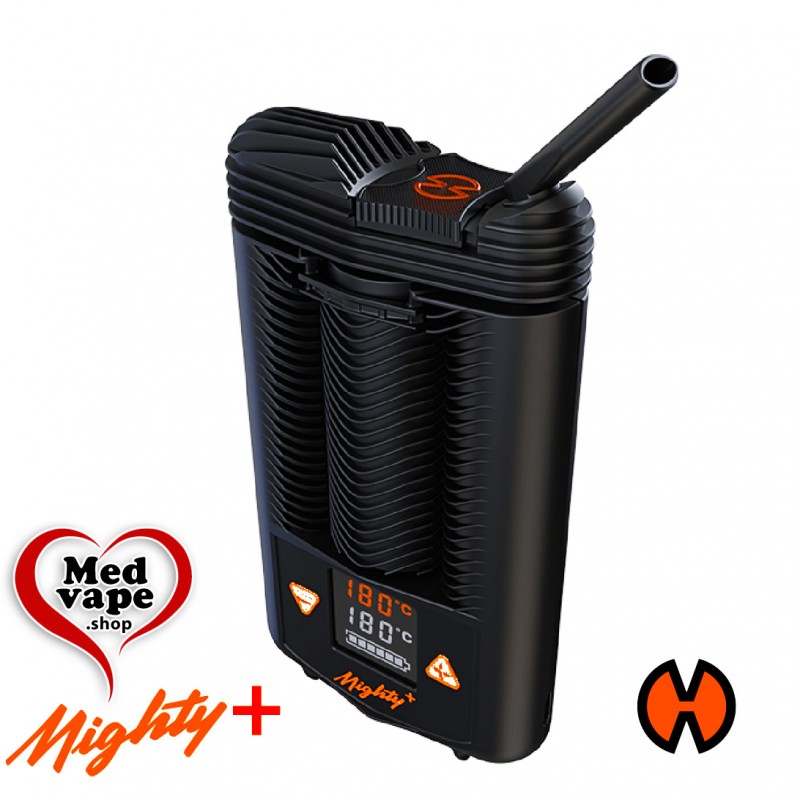  
THE MIGHTY+ PLUS 2022 STORZ & BICKEL
MIGHTY + STORZ & BICKEL
The Mighty+ is the long awaited successor of the iconic Mighty portable vaporizer by Storz & Bickel.
This new version comes with several improvements, setting the bar even higher.
Feel the power of the new improved MIGHTY+
MIGHTY + STORZ & BICKEL
Storz & Bickel integrated carefully-selected materials into the new design of the Mighty+ to offer the best possible experience.
The Filling Chamber is now ceramic-coated, making it even more sturdy and resistant.
Discreet fins have been added on the bottom of the device to make the Mighty+ stand vertically securely on even surfaces.
The Mighty+ vaporizer now features a USB-C socket with super-charge function, making it possible to charge 80% of the battery in approximately 40 minutes and enabling pass-through charging.
The battery pack itself has been improved and is composed of 2 lithium-ion 3300mAh batteries.
A completely redesigned circuit board has been introduced to manage the significantly increased amount of power.
The Mighty+ uses the same patented combination of convection and conduction heating as the original Mighty, but is now equipped with an optimized heater, so the vaporizer heats-up in approx. 60 seconds (against 90 seconds for the Mighty). 
It also features an additional pre-set temperature: the Superbooster. Triple-clicking the power button will automatically increase the current temperature by 15°C.
Overall, the Mighty+ is a better, faster, and stronger version of the original Mighty. The only reduced feature is the packaging, which is now merely a third of its previous box size. This saves space for shipping and storage and allows for a more attractive shelf presentation.
Main Features:
The Mighty+ is a powerful portable vaporizer featuring a patented combination of convection and conduction heating, and an optimized heater for a fast heat-up time (~60 seconds)
The new circuit board, ceramic-coated chamber and overall design improvements make the Mighty+ even more sturdy and resistant
The USB-C charging port allows you to charge 80% of the dual 3300 mAh batteries in approximately 40 seconds, and offers pass-through technology so you can use the device while it's charging.
What's in the box?
1x Mighty+ vaporizer
1x USB-C cable
3x Normal screens (small)
3x Coarse screens (small)
2x Concentrate pads (small)
3x Seal rings
1x Dosing capsule
1x Cleaning brush
1x Instruction manual
Warranty: 3 years
Video
Customers who bought this product also bought: