PAX MINI DRY HERB VAPORIZER - ONYX BLACK

-

PAX

-

PAX MINI - ONYX BLACK Experience the ultimate in portable...

- Product GTIN :

0840005601167 -

Product Ref :

PAX-P2D2665

- Category :

PAX3 VAPORIZER

- Price :

106.57

€ - Stock : In Stock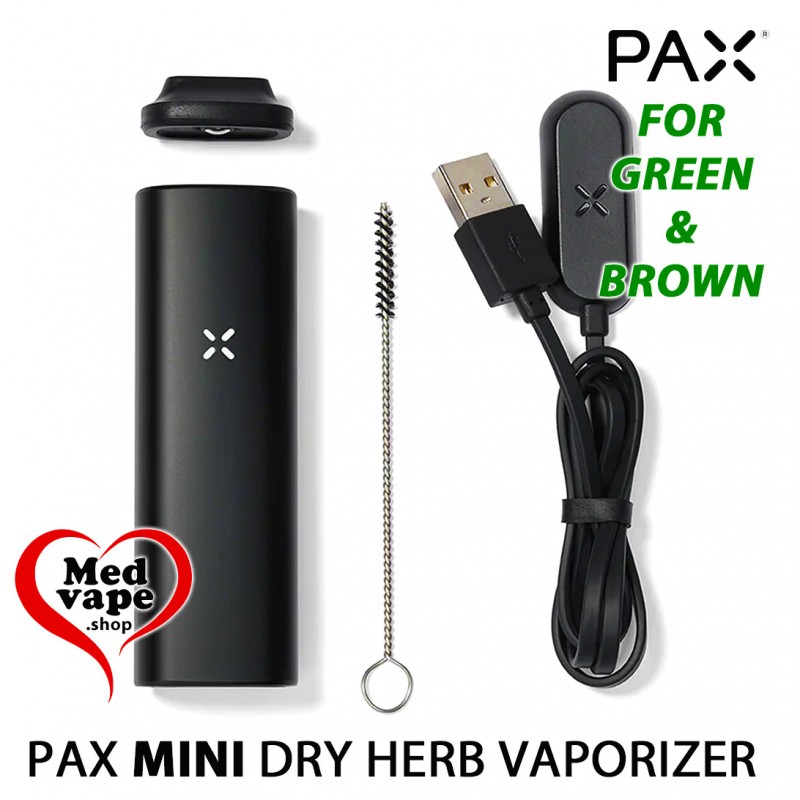  
PAX MINI DRY HERB VAPORIZER - ONYX BLACK
PAX MINI - ONYX BLACK
Experience the ultimate in portable dry herb vaping with the PAX Mini Dry Herb Vaporizer - the newest addition to the PAX lineup.
What's In The Kit?
1x PAX Mini
1x Flat Mouthpiece
1x Raised Mouthpiece
1x Oven Lid
1x PAX Premium Maintenance Kit
1x USB Charge Cable
This pocket-sized device is packed with new and improved features that deliver the perfect vaping experience on-the-go. Its advanced technology ensures that you can enjoy your favorite herbs without any combustion.
The PAX Mini Dry Herb Vaporizer features a long-lasting battery that can provide up to 6 sessions per charge, making it the perfect companion for travel or outdoor adventures. Its three temperature settings let you customize your vaping experience to your liking. The device's haptic feedback system alerts you when it's time to recharge or when it's ready for use.
One of the most impressive features of the PAX Mini Dry Herb Vaporizer is its compact size. It's small enough to fit in your pocket or purse, making it the perfect choice for discreet vaping. Despite its small size, the device is still able to deliver consistent and flavorful vapor thanks to its conduction heating system.
The PAX Mini Dry Herb Vaporizer is also designed for easy use and maintenance. Its simple interface makes it easy to navigate, while the included cleaning kit simplifies the cleaning process. The device's sleek and modern design makes it a stylish addition to any collection.
In conclusion, the PAX Mini Dry Herb Vaporizer is the perfect choice for herb enthusiasts who demand the best in portability, convenience, and performance. Its new and improved features, combined with its small size and exceptional performance, make it the top choice for vapers on-the-go.
Customers who bought this product also bought: