LEMON 2000MG CBD OIL 30ML SPRAY - ALPHA-CAT

-

ALPHA-CAT

-

LEMON 2000MG CBD OIL 30ML SPRAY 2000mg CBD oil spray...

- Product GTIN :

8594200350550 -

Product Ref :

ALC118

- Category :

ALPHA-CAT

- Price :

66.07

€ - Stock : In Stock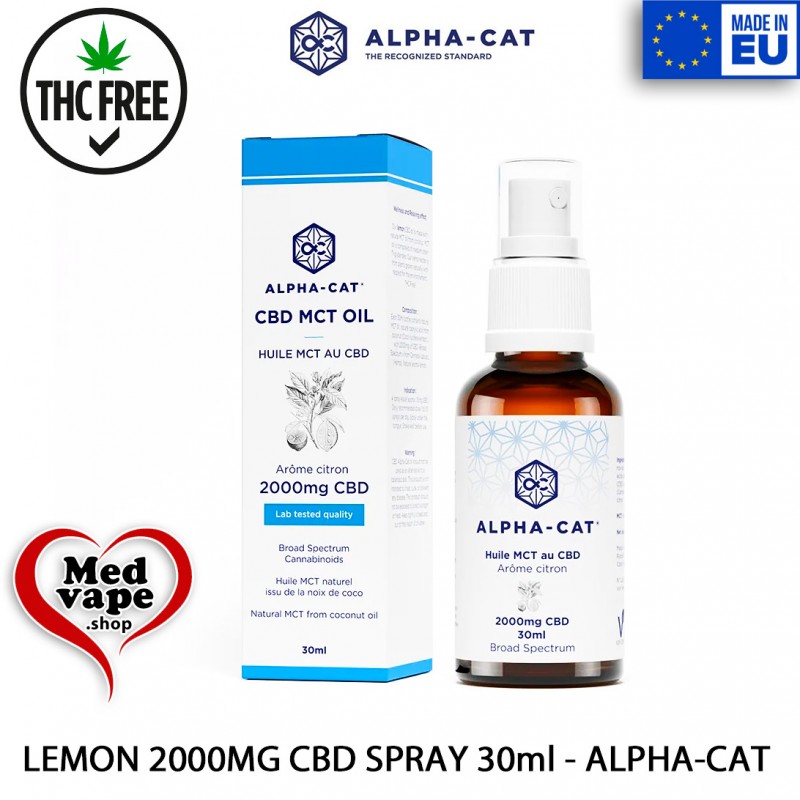  
LEMON 2000MG CBD OIL 30ML SPRAY - ALPHA-CAT
LEMON 2000MG CBD OIL 30ML SPRAY
2000mg CBD oil spray contains approximately 10mg of CBD.
LEMON 2000MG CBD OIL 30ML SPRAY  ALPHA-CAT
Each 30ml bottle contains MCT oil, natural coconut caprylic acid Coco Nucifera, with 2000mg of CBD Broad Spectrum from Cannabis sativa L (Hemp).
Natural lemon flavor.
MCT Oil is composed of Medium Chain Triglycerides, Alpha-Cat's hemp nectar comes from plants grown naturally in respect of the environment and without THC!
This CBD oil is based on natural MCT oil from coconut.
Alpha-Cat has chosen a delicious. flavor to enhance this CBD oil.
Lemon Flavor:
CBD MCT Oil with tasty aroma, It gives a citrus taste to fresh up your CBD oil uptake.
Daily advice and dosages:
Shake well before use.
Take 1 to 10 sprays per day. 
Common practice is 1 mg of CBD per kilogram of body weight per day.
2000mg CBD oil spray
Indication:
A spray equal to approximately 10mg CBD
Customers who bought this product also bought: